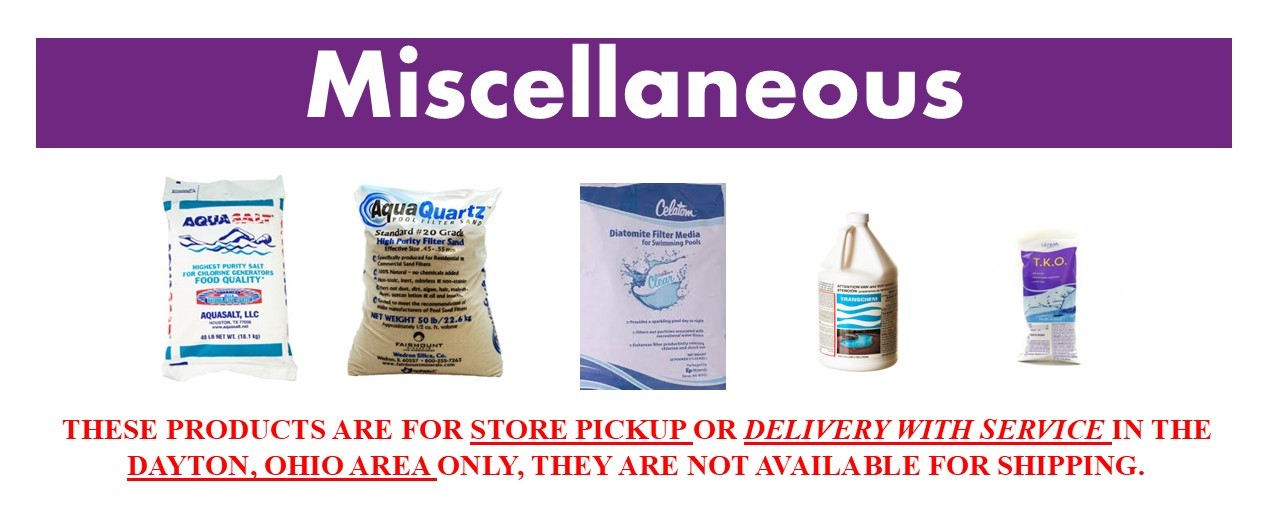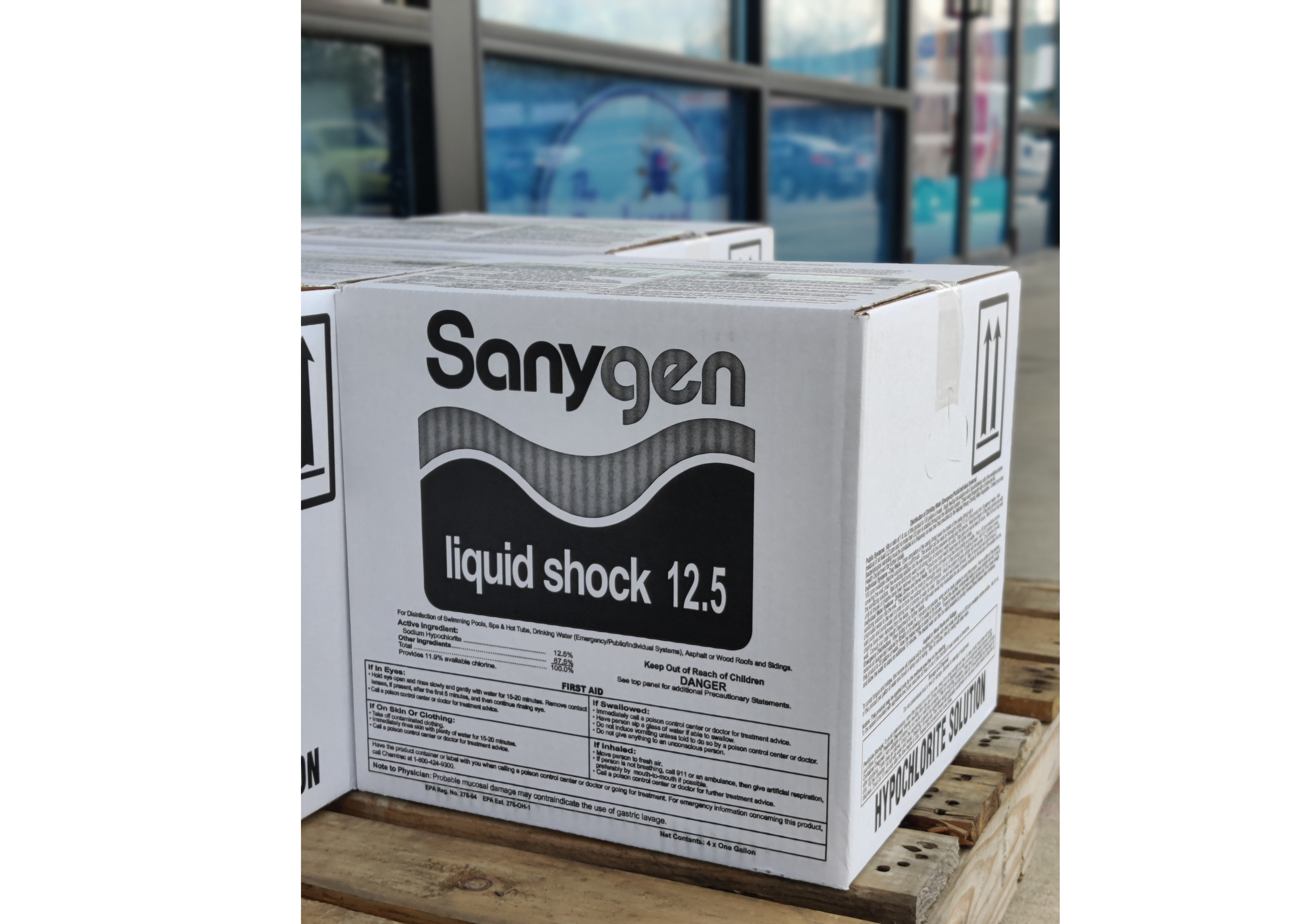 Liquid Pool Shock *CHP-50-8418
Sanygen
$16.95
1 CASE
Sanygen 12.5% Liquid Shock 4/1gal.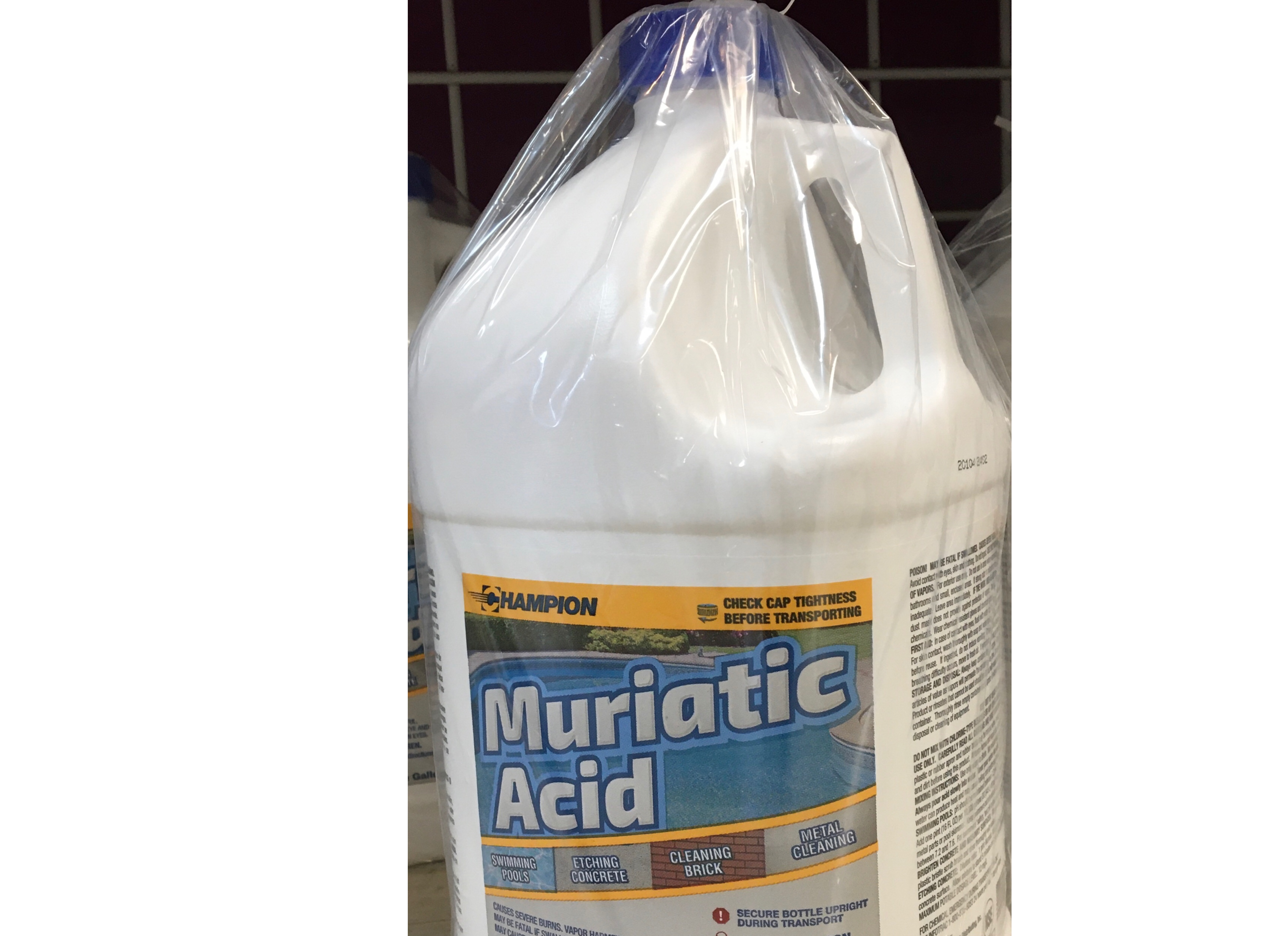 Acid-Gal. *CHP-50-1216
Champion
$9.95
Muriatic Acid for decreasing pH in pools, cleaning filters or acid washing painted pools.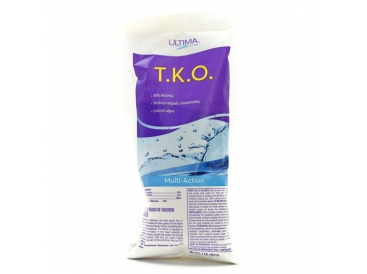 TKO *GLB-50-1036
Advantis
$4.95
1# bag of granulated chlorine to sanitize pool water.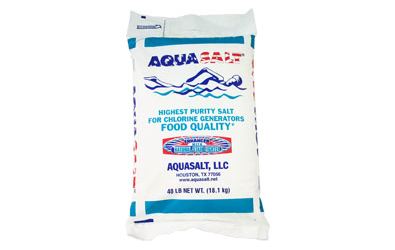 Pool Salt *NAS-50-0003
Aquasalt
$12.95
40 lb bag of Pool Salt.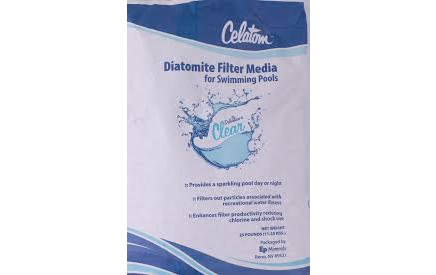 Diatomaceous Earth (DE) 25# Bag *AAA-06-202
EP Minerals
$19.95
Diatomaceous Earth Filter Media 25# Bag.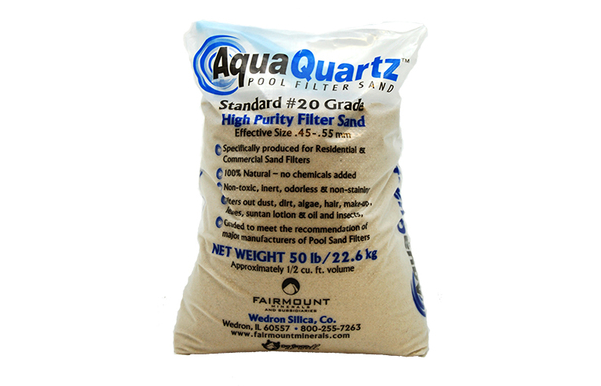 Sand-50# *AAA-06-200
Misc.
$12.95
50 lb bag of sand for sand pool filters.