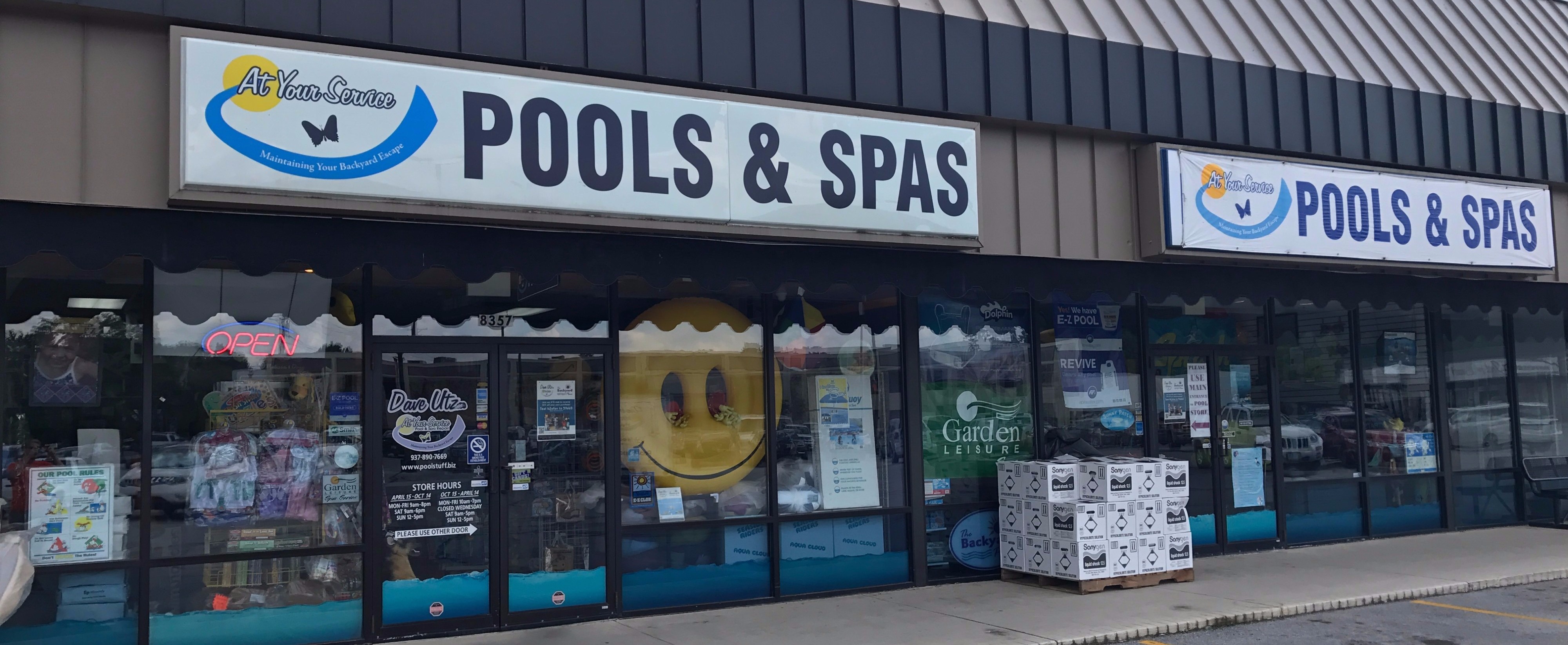 On May 12, 2020 we will begin the transition to allow customers enter the store.

OUR CUSTOMER CAPACITY IS
8
4 for Purchases
4 for Water Testing

Please follow the Signage
Þ
NO PERSON UNDER THE AGE OF 18 IS
PERMITTED TO ENTER THE STORE



Þ

ONLY 1 ADULT PER FAMILY PLEASE




(So we may allow additional customers to enter)





Þ

PLEASE STAY IN LINE—WE WILL SHOP FOR YOU


Þ

PLEASE DO NOT TOUCH PRODUCT THAT YOU ARE NOT PURCHASING





Þ

DO NOT BRING LARGE ITEMS TO THE REGISTER —(Shock, DE, 25# Tabs, etc.)



Þ

IT IS OUR PREFERENCE THAT YOU WEAR A MASK OR FACE COVERING WHILE IN THE STORE





Þ

IF YOU ARE ABLE TO PLACE YOUR ORDER AHEAD OF TIME WE WILL PREPARE IT AND HAVE IT READY OUTSIDE



IF YOU HAVE A SERVICE CALL SCHEDULED WE ARE HAPPY TO DELIVER ANY PRODUCTS YOU




ORDER ON YOUR SERVICE DATE
NEWS & EVENTS
WE WILL BE CLOSED
SUNDAY MAY 24
&
MONDAY MAY 25
In Observance of
MEMORIAL DAY
BE SAFE and BE WELL!
Currently Accepting Applications
Retail and Pool/Spa Service Positions Available
Apply in Person
The FUN PLACE for all your Pool & Spa needs!

Located in Dayton (OH), At Your Service Pools & Spas is owned and operated by Dave & Wendy Utz. We have more than 30 years experience in the swimming pool and spa industry.

Our service staff understands and appreciates that many pool and spa owners do a fine job of caring for their own pools and spas, however, it is always nice to arrange professional service. You can spend your time around your pool or spa enjoying the company of family and friends while we do all the work! We offer swimming pool openings and closings, the products you need to care for your pool or spa, and repair services for all your pool or spa needs!

Whatever your pool or spa service need is, we will be there to help. We are committed to outstanding quality and dependability. Contact us today to schedule a service and for a free catalog of the many products we offer! We are the professional, courteous, and knowledgeable technicians with more than 30 years of pool and spa service experience in Dayton and surrounding areas.